Electrical Upgrades to Consider This Fall
Beacon Electrical Services should be your number-one destination this fall if you are looking to eliminate electrical hazards, better the performance of your electrical system, and most importantly, keep your family safe. With cooler temperatures and shorter days on the horizon, the last thing you want is outdated electrical features that will result in frequent power loss and a higher risk of electrical fires or shocks. Without these electrical upgrades you may even see your property decrease in resale value.
GFCI Outlets: When you install a ground fault circuit interrupter in your home, you are not just guaranteeing better electrical performance; you may even guarantee you save a life or two. Perhaps that sounds a little over-the-top, but it is the truth. A GFCI outlet will greatly reduce your chances of falling victim to accidental electrocution. It is an incredibly helpful tool, especially when you consider that the American Burn Association reports that 400 deaths occur each year due to shock. Think of this upgrade as adding a gatekeeper to maintain the flow of input and output current in your home. Thanks to a built-in circuit breaker, the GFCI outlet will cut off power altogether once it detects something irregular between the input and output, single-handedly preventing shocks. These outlets should be installed in areas of your home like bathrooms and garages, where the risk of water mixing with electricity is higher.
Outlet & Switch Replacement: Have you taken a look at your home's outlets and switches recently? Are they looking damaged beyond the point of repair? Well, it may be time for replacement, for the sake of safety and convenience. Some older homes are still equipped with two-prong outlets, which would be a reliable source of electrical power if it were still 1966. But in 2016, you need reliable three-prong outlets that will be able to meet all of your electrical power needs. Outdated outlets & switches are incredibly unsafe, so do not play any games with your safety and instead replace them with something new.
Aluminum Wiring Replacement: Similar to two-prong outlets, many older homes are also still equipped with aluminum wiring. Again, in 1966, this would have been fine, especially since aluminum was considered an acceptable wiring alternative due to the rising price of copper. However, fast forward 50 years in the future, and aluminum wiring is now considered a safety hazard. If you are living in of these unlucky homes, it is time to make the upgrade to copper wiring instead.
Electric Service Panel Upgrade: Many homeowners do not even think about their electric service panel all that much, even if it is probably the most essential element to your home's electrical system. A part of the reason is because electrical service panels tend to last a longer time and do not require frequent upgrades. However, if your panel has gone two decades without upgrading, you are due for a change this fall. You need a working service panel that will evenly distribute power to all of your appliances to ensure safest effective electrical performance.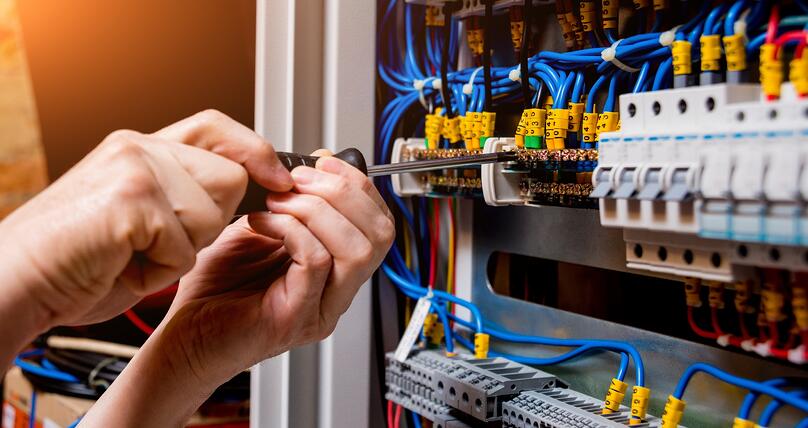 ELECTRICAL UPGRADES
Often, when people think of needing electrical upgrades for their homes, they think of simple, practical upgrades like new outlets and lights. While these things are great, there are a number of electrical services you can access to upgrade the electrical work in your home.
BASIC UTAH HOME ELECTRICAL UPGRADES
Most homeowners have at least a few areas in their home where some basic electrical upgrades can have an impact on the overall functionality of the space. Whether it is due to outdated or too few outlets, upside-down switches, or other issues, having some basic electrical upgrades can make your home more comfortable.
HOME WIRING UPGRADES
Determining when your house's wiring needs to be upgraded can depend on several factors, such as if you need an entire wiring overhaul or if you need something a little simpler—like having a new dedicated circuit installed.
SMART HOME ELECTRICAL UPGRADES
One type of electrical upgrade that is continuing to rise in popularity is smart home upgrades. These upgrades can make it easier to control different things in your home from your thermostat to the lights in your home
LIGHTING UPGRADES
Upgrading the lighting in your home can revolutionize it. Instead of avoiding a dark and uninviting room, with the right lighting services, you can transform a darker room into a welcoming oasis of light.
Electrical Upgrades
Electrical upgrades are important in keeping your home modern and convenient. Unfortunately, most homeowners overlook their importance. Carrying on with older electrical fixtures can wind up costing you more money on service & utility bills. What most homeowners don't realize, is making just a few small upgrades can mean a huge difference for life in their home. As homes age, fixtures will become both outdated and unsafe. For example, outdated outlets may not be able to meet modern electrical demands, and instead, leave you without power going to your most essential appliances. If these outlets are damaged in any way, you may also put your family's safety at risk, since damaged outlets will lead to a higher chance of fires and electrical shock. Upgrading your electrical fixtures may also be essential if you just moved into a new home and discovered that its current electrical system isn't up to standard. After all, you want to ensure that your move-in goes as smoothly as possible. You can imagine how difficult it could be to enjoy your new home if your electrical system is out of date. Whatever your electrical needs, Papalia should be the first place you call. Call Papalia today to ensure your electrical system is up to date!
Calling Papalia for High-Quality Electrical Service
At Papalia, we make it our mission to instill electrical utilities that will meet a wide range of electrical needs. Our team of specialists will be available to consult with you to determine what upgrades your home needs. From there, Papalia can install new lights and fixtures immediately. Here at Papalia, we are equipped to meet the needs of homes of all sizes and styles. With our help, you will enjoy greater efficiency in your home, meaning less dread when your next utility bill arrives. Since your new lights and fixtures will also work for a longer period, you won't have to worry about making another electrical upgrade for a long time to come. This can potentially save you tons of money on replacement costs in the process. Even better, you will also have safer electricity so you avoid the risk of house fires and electrical shock. Above all else, life in your home will be so much easier, especially when you know have electricity that you can count on.
GFCI Outlets: A GFCI outlet is equipped with a built-in circuit breaker that will quickly cut off power when it senses irregular current. If the current is not stopped in time, a person coming into contact with a faulty outlet may be at risk for experiencing an electrical shock severe enough to cause tissue damage. A GFCI outlet should be installed in places where water and electricity are bound to mix like bathrooms, kitchens, garages, and laundry rooms.
New Outlets: If you are still living 40 or 50 years in the past, your home may be equipped with two-prong electrical outlets that are now considered unsafe. Also, these outdated outlets may struggle to meet your modern electrical needs, resulting in power loss and frequent calls to your local electrician. Make a plan to call Papalia so you can be equipped with three-prong outlets, to ensure your electrical needs are met, and to keep your home safe.
Electrical Service Panel Upgrade: An electrical service panel is one of the most important aspects of your home's electrical system. Though it can last a long time in providing you with high-quality power, there will come a point where you will need to replace it. At its best, a panel will distribute energy to each of your most essential appliances. However, once a panel stops operating properly, its performance will become inconsistent, and may even become a fire hazard.
Reasons You Need to Upgrade Your Home Electrical System
The electrical systems in a home are usually ignored by most people—until something goes wrong, at least. When a home electrical system suddenly fails, that's when people start to take notice and try to find ways to fix it. However, it can pay to hire electrician services to make some electrical upgrades to your home sooner rather than later.
To Bring Your Home Electrical System up to Code
Building codes may vary from one year to the next, and new safety standards may have been implemented since your home electrical system was installed or updated last. Performing an electrical upgrade can help bring your home's wiring back in line with current building codes.
To Prevent Fire Hazards
When electric system maintenance falls behind, there is a risk that frayed wires and other issues can create fire hazards. So, one reason to upgrade your home electrical system is to minimize fire risks.
To Meet the Power Needs of New Appliances
The average household consumes a lot of energy—and that amount is likely to rise as more and more modern technologies rely on electricity. In fact, according to data from the U.S. Energy Information Administration (EIA), "In 2017, the average annual electricity consumption for a U.S. residential utility customer was 10,399 kilowatt hours (kWh), an average 867 kWh per month."
To Add New Outlets for Added Convenience
Here's a common problem: you want to move your TV to a different wall, but there aren't any outlets near where you want to put it. Maybe the house is old enough that electrical outlets weren't a major concern or the designer had a specific layout in mind that you don't want to conform to. Either way, the lack of electrical sockets is going to be inconvenient for your plans.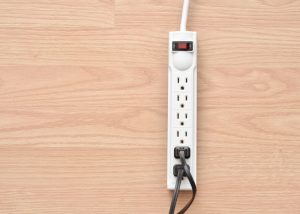 Electrical Upgrades to Consider for Your Home
Homes rely on electricity more and more in the modern day, so it's incredibly important to keep your home's electrical system in top shape. There is a wide array of electrical upgrades to consider for your home. These upgrades not only improve the quality of your home, but they can also help you lower your energy bills. If you need a great Hoover electrician, you need the expertise of an experienced technician from our team. If you're interested in some possible upgrades for your home, keep reading below.
Ceiling Fans
Do you have a ceiling fan in your home? Ceiling fans are helpful here in the heat of our Alabama summers. Ceiling fans work to move air throughout the room from the ceiling to the floor to create a breeze—this allows your body to feel cooler.
Additional Outlets
Do you have enough outlets in your home? Are these outlets adequate? It's important to have enough because it's common because your requirements for electrical power to grow quickly. If you find yourself using multiple power strips and extension cords for your daily tasks around your home, you're a good candidate for an electrical upgrade.
Whole-Home Surge Protection
A power surge can destroy your electronics and cost you thousands of dollars in replacement costs. To avoid this disastrous occurrence, you should have whole-home surge protection. Power strips don't provide adequate surge protection across your home, it only provides surge protection for small spaces. Our surge protection services will keep your home safe.
Electrical Panel Upgrades
If you live in an older home, it's likely that your electrical panel could use an upgrade. Outdated panels have limitations on available space to add circuits or they have fuses. Many old panels are of low quality or simply stop working and need to upgrading. Your electrical panel is extremely important because it distributes the electrical power to the various areas of your home.