How to Keep Your Home Project on Track
As we shelter at home, some remodeling projects have been temporarily put on hold. But whether your project is still in the planning stages or is further along, there are things you can do now to keep it moving. Design and remodeling pros are open for business and able to work remotely. And while you're at home, you can make decisions, ready your space and ensure that your project goes smoothly and efficiently when hammers are swinging again.
Make a wish list. If you've been thinking about a remodel but you haven't hired a pro yet, now is a great time to solidify your plans. You've probably never spent this much time at home before, and you may be noticing all the things you want to change. Imagine how you'd like your home to function, then make a list of what isn't working well. Create a wish list of all the improvements you'd like to make, and rank them in order of importance.
Research costs. Use cost guides to get an idea of your project's budget. cost guides have information for all sizes and scopes of projects and elements, from replacing flooring to adding on to a home.
Adjust your expectations. You may need to make some changes to stay within your budget. Designers and renovators will help you value-engineer your project. Learn how to refine your renovation vision to fit your budget.
Familiarize yourself with scheduling. Find out how long your project may take once construction begins. Read about how to create a realistic design and construction timeline.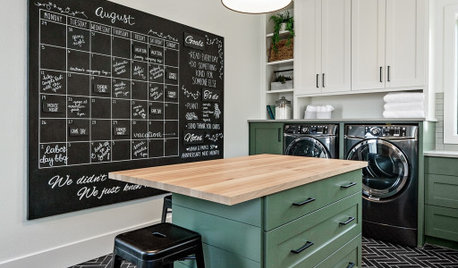 How to Prepare for a Bathroom Remodel
Enduring a bathroom remodel can be a challenge, especially in a busy household where parents used to having a master bathroom of their own have to share with the kids. But if you know what to expect and do some planning, organizing, readjusting and scheduling ahead of time, you can ease the process.
Confirm Lead Times
The first step is to make sure the renovation won't take any longer than it has to. A construction schedule is like a house of cards, especially with all of the specialty subcontractors (plumbers, cabinetmakers, carpenters, tile installers, electricians) who will be be blocking out specific times to work on your project. One late arrival can throw the whole thing off.
Early in the design process, talk with the design pro who's managing the construction about your schedule and lead times. This is the time between when you order items such as faucets, shower heads, toilets, light fixtures, countertops, hardware, cabinetry and tile and when they will arrive.
Have a Thorough Talk With Your Contractor About the Construction Process
Make your wellness a priority during a remodel. Talk to your contractor about dust control — ask if there will be plastic sheeting and whether the crew cleans up each day. Ask how they'll protect flooring and carpeting along the route to the room. Figure out where the staging area will be when materials arrive, and prep this area by clearing it out and protecting the floors and any remaining furniture. Discuss child and pet safety.
Inquire about how trash will be taken off site, as you may need to provide room for a dumpster. Figure out where the workers will park. And make sure there will be a portable toilet, where it will be placed (consider the neighbors) and how often it will be serviced. The cost of things like daily cleanup, dumpster fees and a portable toilet should appear in the estimate.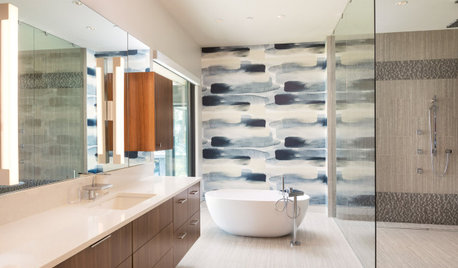 Biggest Remodeling Regrets and How to Avoid Them
You don't want to spend years dreaming about your home renovation, followed by several months of living through remodeling work — only to feel less than thrilled with the results. The good news is you don't have to.
Underestimating Costs
Renovators who don't budget properly soon run out of money. When that happens, they can be left with an unfinished property they are forced to sell. No buyer is willing to pay top dollar for an unfinished product, so the renovator often ends up incurring a loss.
Choosing the Cheapest Contractors
This often happens when renovators are trying to keep costs down, and it can lead to added costs down the track when they wind up having to fix mistakes or redo poor-quality work.
The cheapest bid doesn't equate to the best job — this is something I can't emphasize enough. Instead of focusing solely on the affordability of a contractor's quote, check exactly what that quote covers — this is where the true value, or lack of value, lies.
Choosing Poor Floor Plans
The function of a room and how traffic flows within it are two of the most important aspects as they directly affect your experience of using the space. A well-conceived room layout can also add to the value of your home. Yet many remodelers ignore function and traffic flow when producing a floor plan and instead focus all their attention on color and finish.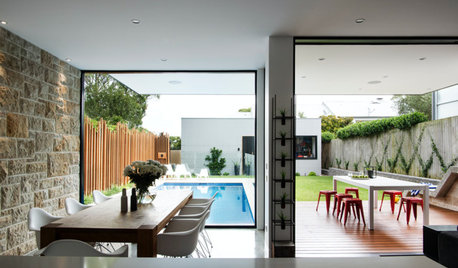 How to Keep Your Renovation Budget on Track
In my profession, I've seen many people fail in their renovations simply because they ran out of time and money. It's heartbreaking — and so easy to avoid. Most people don't realize that the majority of their success relies on their ability to plan well at the start.
Break It Down
Whether you're renovating for profit or pleasure, it's very easy to underestimate the costs involved. If your budget blows out, you're not going to be able to afford those finishing touches that can be so important to the end product.
During the planning phase, break down your budget in detail — this way you'll be less likely to exceed it during construction. It will also allow you to be realistic about what you can and can't achieve. And don't forget about hidden renovation costs, such as demolition and site cleanup.
Plan for the Worst
Doing a phenomenal property inspection is so essential. If I hadn't carried out thorough inspections in some of my own renovations to discover things such as asbestos and incorrect plumbing, there's no way I could have made the profit I have.
Don't Get Demo-Happy
Don't go into every renovation thinking that everything needs to be ripped out. Too often people are so eager to tear things out that it's almost as though they're suffering from demolition fever.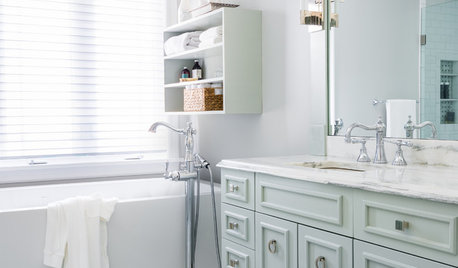 Architects' Tips to Help You Plan Perfect Storage
When you're planning a project for your home, it's a good idea to think about storage right from the start. We asked three architects to give us their top tips for ensuring that a redesign includes plenty of places to store your belongings
Think Ahead
Before you plan any shelves, cupboards or drawers, it's important to know exactly what you need to store. "The first thing to do is make sure you're not wasting your time and money creating storage for things you don't really love or need,"
highlights the importance of speaking to your architect about storage from the outset. "A good team will offer practical solutions to the challenges of construction," she says. "At the early stages, your architect can plan the overall spatial strategy alongside the storage."
Tailor It to Fit
Once you've identified the items you want to keep, you can start planning the storage for them. "Group like with like and decide in which part of your home it makes sense to store each category,"
Remember the Details
"Think about materials, colors and whether you want the storage to stand out or blend in with the space," says. "The material should be suited to the space." For example, bathroom storage is best made from water-resistant materials. She also notes that you can save money with clever planning. "The door materials could be different, with more cost-effective surfaces used for the carcasses,"