Signs of a Seized Engine
Failure of even minor parts of a engine can eventually lead to severe problems. One of the major issues that can arise is a seized engine, which can lead to major repairs and expenses. Let us look at the various signs and symptoms of a seized engine to recognize and rectify this situation in time.
Seized Engine Meaning
A smoothly running car engine is a synchronized movement of various components. Even if one small component malfunctions, or functions out of sync, the engine may get heavily damaged over time. Usually when an engine seizes, the internal components freeze or lock up to such an extent that, the crankshaft is unable to turn in the bearings. This happens because the internal parts such as pistons, rod bearings, piston rings, etc., overheat and weld together. Such conditions may require you to change the entire engine, and this can be terribly expensive. Hence, it is very important for car owners to recognize warning signs, and rectify the problem before it is too late. Let us now look at the causes and warning signs of a seized engine.
Seized Engine Causes
The most common cause for an engine to seize up is insufficient engine oil, which causes overheating, melting, and amalgamation of the engine parts.
Lack of engine oil also results in lowered lubrication, which results in damage of the bearings. Ordinarily, you will need to replace the engine in such a situation.
Accumulation of water inside the engine can cause it to seize, as water is not compressible like gasoline.
Accumulation of rust due to the car remaining unused for a long period of time can also cause the engine to seize up.
In rare cases, faulty components can fail or break and cause the engine to seize.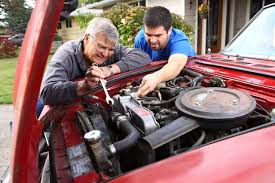 Introduction
An engine can seize due to running on low/no oil, overheating or succumbing to a broken timing belt. These conditions eventually stop your engine in its tracks and a professional technician will be required to restore function. However, if an engine seizes due to rusted cylinder walls, you can restart the engine without professional help.
This is how rusted cylinder walls develop: When a vehicle sits for an extended period of time without running, the lubricant coating the cylinder walls thins and drains away due to gravity. Shutting down a vehicle always leaves some of the intake valves open on some of the cylinders. This allows moisture-laden air from the environment to circulate through the engine's air intake, progress through to the cylinder head, and cause condensation on the cylinder walls, piston surface and rings.
Left long enough, that condensation causes rust that can freeze the pistons in place, causing a seized engine. If you suspect that this is the case for your vehicle, this is how to fix a seized engine.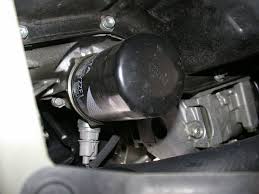 Seized car engine symptoms:
Loud cranking/clunking sounds: this is because the starter is hitting the flywheel because there is insufficient lubrication.
Piston visible: when looking at the engine, the piston may be visible because the loose components will lodge into another part of the engine with enough force.
Fumes/smoke: since the engine can't turn over, fumes, smoke, and even fire can happen – all of which are a sure sign of an engine seizure.
Nothing: the most tell-tale sign of a seized engine is when nothing happens. When your car won't start no matter how hard you try.
It's important to note that it is incredibly unlikely to have an engine seized without warning. There are almost always signs that can indicate potential seizing or failure such as: knocking noises, poor engine performance, oil light is on, and more. At the end of the day, most engine failure is because of poor maintenance, specifically a lack of oil in your engine. At this time, there is debate as to whether you should use conventional or synthetic oil in your car.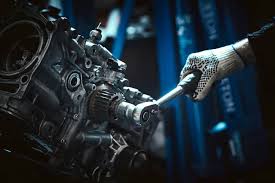 Can You Prevent Your Engine from Seizing?
You can take the following steps to minimize the chances of your engine locking up:
Follow your manufacturer's schedule on checking and changing the engine oil and coolant.
Check the timing belt. Some manufacturers provide a service schedule for checking or replacing the timing belt, for example, every five years. A timing chain will usually last for the life of the vehicle. Still, if your engine has logged many miles, you may want to check the condition of the timing chain.
Pay attention to engine noises and diagnose their source.
Take a look under the hood once in a while and make a quick visual inspection. Pay special attention to oil and coolant levels.
How to fix and diagnose a seized engine
If you get your car checked before something significant happens, you may be in luck and may need to only replace a few parts, such as the gasket if it has failed due to overheating. If there is a broken part, the expense of getting it fixed may be higher. Depending on your problem, a repair can range from $500 to $1500 and even more if an engine replacement is necessary.
If there is a sign of water getting into your engine that can cost from $150 to $500, depending on your mechanic and car; nonetheless, repairing a seized engine is quite expensive which is why it is better to get your car checked routinely for any oddities.
Here are a few steps to take when you think that your engine is seized up.
1. Pull the crankshaft with a socket and a wrench
Take a wrench with a socket and try to rotate the crankshaft to see if the engine is really seized and to make sure there is not a problem with your starter. If you can turn the crankshaft easily, it's most likely a problem with your starter. If the engine is seized, go to the next step.
2. Remove the starter
Sometimes a seized up starter can cause the engine to get locked up. You want to remove the starter to make sure that it's not that thing which is causing the problem. After you have removed the starter, check the crankshaft with the wrench again.
3. Remove the serpentine belt
The first step you should take when your engine is seized is to remove the serpentine belt. In some cases, the alternator, ac compressor or another part driven by that can cause the engine to lock up. If the engine gets released after you remove the serpentine belt, check all these parts.
4. Check the timing belt & camshafts
Often when the timing belt or chain have failed, you can expect the valves to hit the pistons which causes the engine to seize up. Remove the covers in front and make sure there is no damage to the timing belt. If everything looks okay – You can remove the timing belt and rotate the camshaft if you know how to put the timing belt back correctly. With this method, you can find out if it's the crankshaft or the camshafts that are seized up.
5. Release the glow plugs or spark plugs
If the engine is seized up, it could be caused by a large amount of oil or water in one or several cylinders; this is called a hydro-lock. You can release the spark plugs or the glow plugs to check this and make sure that there is oil or water in the cylinders. If the engine is turning over after you released the plugs, it's most likely a hydro-lock, and you have to find the cause of the hydro-lock. This can often be caused by a failed turbocharger or a failed head gasket.
6. Remove the oil pan
If the crankshaft is seized up and you can't find any signs of water or oil in the cylinders and if the camshafts are moving freely, you have to remove the oil pan and inspect the crankshaft bearings and any damage on the pistons or the rods.