Steps to Finding the Perfect Wedding Photographer
Selecting a wedding photographer is an essential part of the planning process, as integral as choosing a venue or finding the perfect dress. But unlike your flowers or catering, the photographs from your wedding live on long after the day. It can be difficult to find a photographer who matches your aesthetic and taste—not to mention someone you trust to really capture the most important moments. Will they take the right shots? Will we work well together? If you're feeling overwhelmed
Ask around.
"Word of mouth is one of the most tried-and-true methods of finding a photographer you'll love," Ashley explains. Going by the old theory, "birds of a feather flock together," friends often share a common style and similar budgets. If you loved a friend's wedding, don't be too shy to ask them about their experience.
Instagram, Instagram, Instagram.
This may be one of the only instances in which social media stalking is highly encouraged. Allow yourself to get lost in an endless scroll. "Start by scanning the feeds of your favorite wedding blogs or magazines," Ashley recommends. Or trail through a beautiful venue's geotag. In the process of clicking from profile to profile of accounts that share your taste and vision, you may end up settling on the perfect person that you wouldn't have otherwise found. "Alternatively, use the 'Explore' feature on Instagram and search by popular wedding hashtags, including #weddinginspiration, #weddingphotography, and #weddingdetails," says Ashley.
Settle on a style.
"Try and form a clear idea of whether you are more drawn to the organic aesthetic achieved with film or the crisp, classic style that digital photography offers," Ashley explains. Taking the time to browse a photographer's portfolio can be invaluable to finding the right fit. Are you looking for candid, documentary style or more posed and traditional portraits? "If there's something in particular you're looking for, focus on a photographer who specializes in it," she advises.
Know your setting.
"With so much talent to choose from, it can be easy to hire a photographer simply on the beauty of their work, rather than taking into account what your wedding will actually look like," Ashley emphasizes. "If you're marrying in an intimate indoor space in the city, look for inspiration along that vein, rather than being distracted by open, airy outdoor wedding photos," she adds.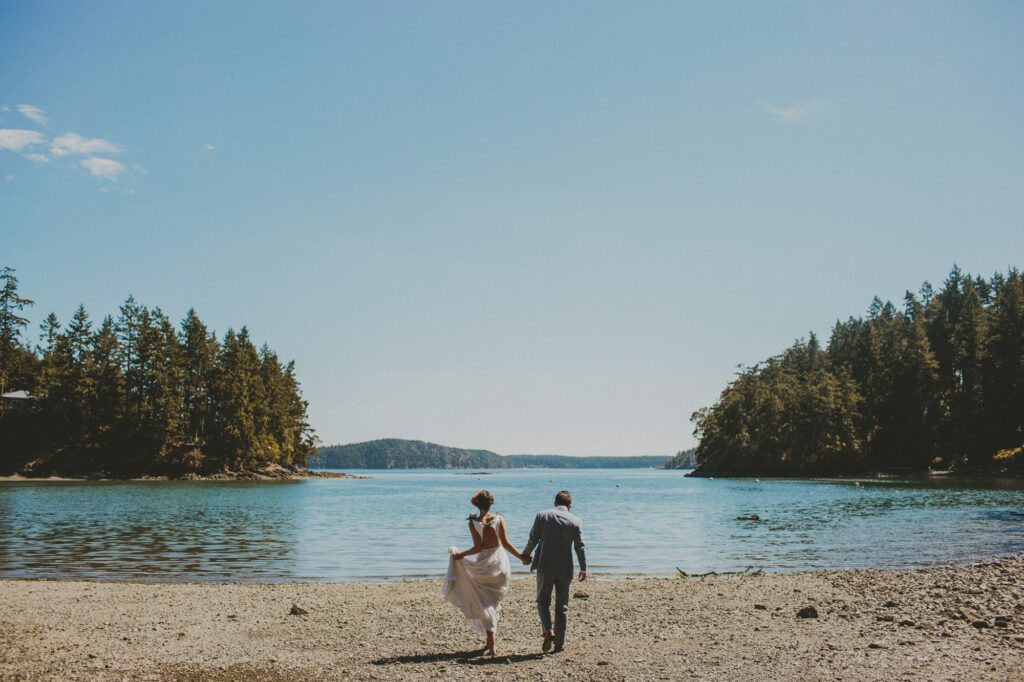 Ultimate Guide to Choose Your Wedding Photographer
Although, you can get away with capturing many events on smartphones, for your grand wedding, you obviously want a professional photographer. Wedding is truly a milestone life event and you need to be sure the day is captured successfully
Choosing a photographer is one of the most crucial decisions to make when planning your grand wedding day. There are plenty of things to consider, as extensive options of wedding photographers in Australia can be overwhelming for you
Settle for what you want
Since the 'firing squad' style that your grandparents and parents have undergone, bridal photography has come a long way. Starting from the traditional approach where the happy couple along with the in-laws are usually seen posing stiffly by the church door, there's now documentary, fine-art and many more on the list. Journalistic or storytelling wedding photography has gained much preference in the last decade or so, and there are many pros specialized in this candid and relaxed manner.
Plan your budget
Work out how much you can spend initially as professional photographers cater to every market end. Again, be cautious about false budgeting here. In a local newspaper, you can probably find someone who will shoot your special moments for a few hundred bucks, but you are taking a risk. They might not be experienced with shooting a wedding before, they might not be creative photographers in particular and you end up wondering why they are providing their services at such a low price to begin with. On the other hand, booking a top society photography service can easily blow your financial plan for the entire wedding as well as the honeymoon!
Narrow down your list
If you want to pick a wedding photographer blind, primary considerations are clearly how long they have been in the business and how many wedding events they have shot. While you can avail the services from not so skilled photographers at a cheaper price, you may be welcoming more of a hazard. It is a good sign if the photographer is a member of a professional establishment, but seek someone with a distinction award.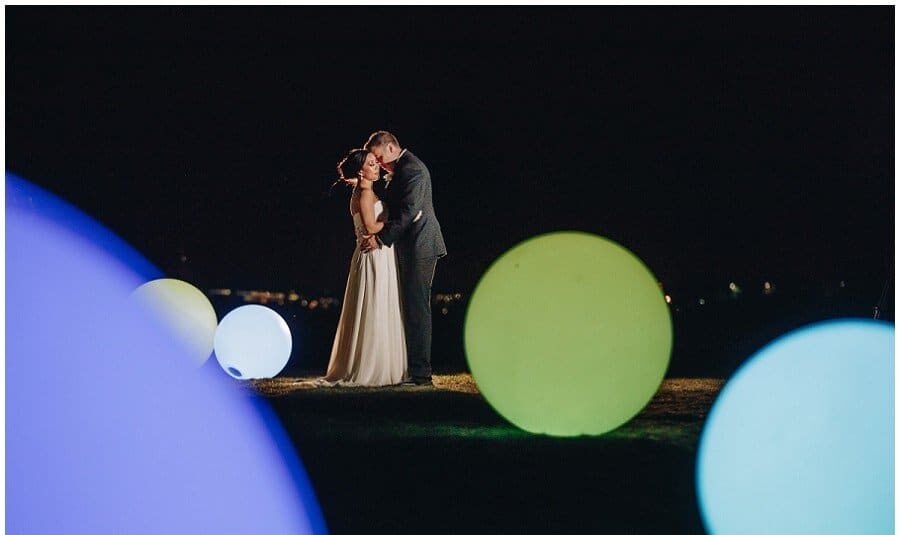 Things to Consider When Hiring a Wedding Photographer
Do you NEED a photographer?
I won't lie and say that every couple needs a photographer at their wedding. Wedding photography is a luxury! Having a dedicated photographer allows friends and family to relax, put their phones down, and know that these moments are being artfully recorded
Having a cultivated gallery put together by someone who was there just to observe and create art through cultivated photographs, is a beautiful thing! Being able to relive your entire day through the art of photography might not matter to you at all, and in that case, save your money and BUY A BIGGER CAKE!
Do you NEED a professional?
Not everyone who needs their wedding day documented needs to hire a professional either! Many factors such as image quality, reliability, knowing your photographer knows when and where to be taking photos without you babysitting them, insurance, back up equipment, back up photographers (you know in case, they break a leg the night before), artistic ability, editing ability, image storage, and technical photography skills (they might be able to nail photos in a controlled lighting environment, but what about when the sun goes down? or when you have to move inside due to rain?) all of these factors come into play when making this decision.
The work
THE most important factor for hiring a photographer to shoot your wedding is their STYLE! If you don't like their work, why on earth would you hire them! Be choosy in this department
When you're looking over their gallery, pay special attention to which images are from styled shoots and which are from actual weddings. It's much easier to make models look AMAZING with stellar locations and unlimited time, than it is to make actual couples look PERFECT in a rushed 10 minutes behind the venue in a back alley somewhere. A good professional can do both, and make magic with a little sliver of good light and a few minutes with a couple in love.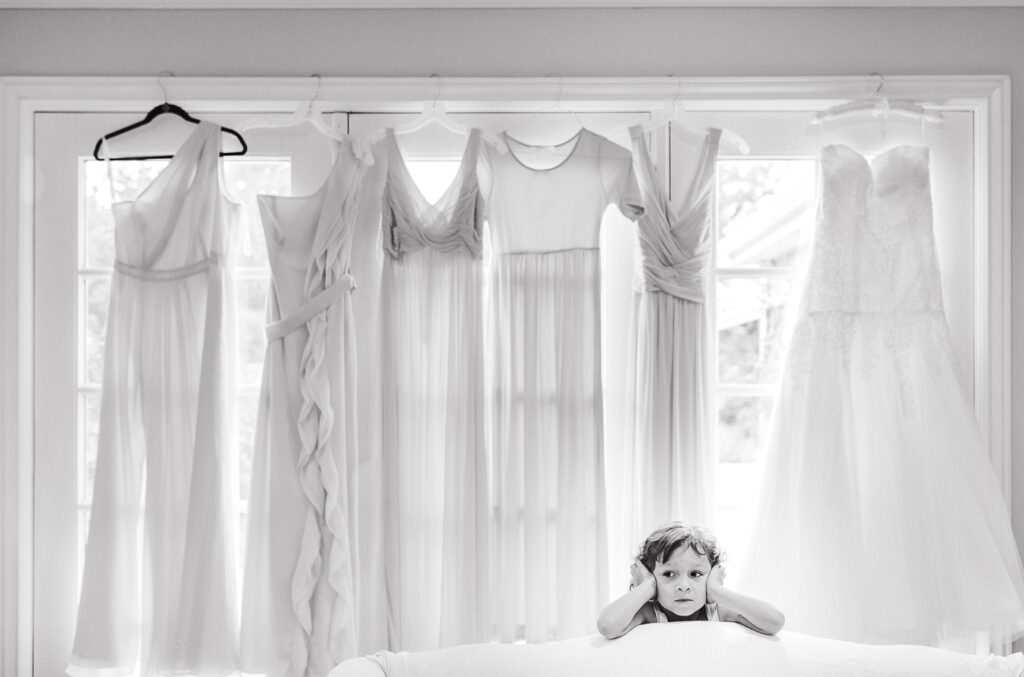 How to Choose the Right Wedding Photographer
Your wedding is a momentous occasion that you're going to want to remember forever. That's why capturing the day through photography is such an important task.
You don't want to just get anyone to do it for you. Instead, you need a photographer who has the skills and experience to capture the best moments of the day.
Photography Style
Are you partial with artistic photography with magnificent backgrounds? Perhaps you prefer natural movements over planned poses? What about lifestyle photography to show more emotion?
Availability on Your Wedding Date
To choose the right wedding photographer, the next step is to find the photographers who still have bookings available on your wedding date.
The Photographer's Profile
Your next consideration should be the photographer's profile. Look at each photographers website and Facebook account.
Outstanding Portfolio
You must do your own review if you want to choose the right wedding photographer. Look at each vendor's gallery of past projects. Don't settle for those posted on the website because they are usually a hand picked selection of their best work. Instead, ask for full-galleries of two or three weddings they've serviced.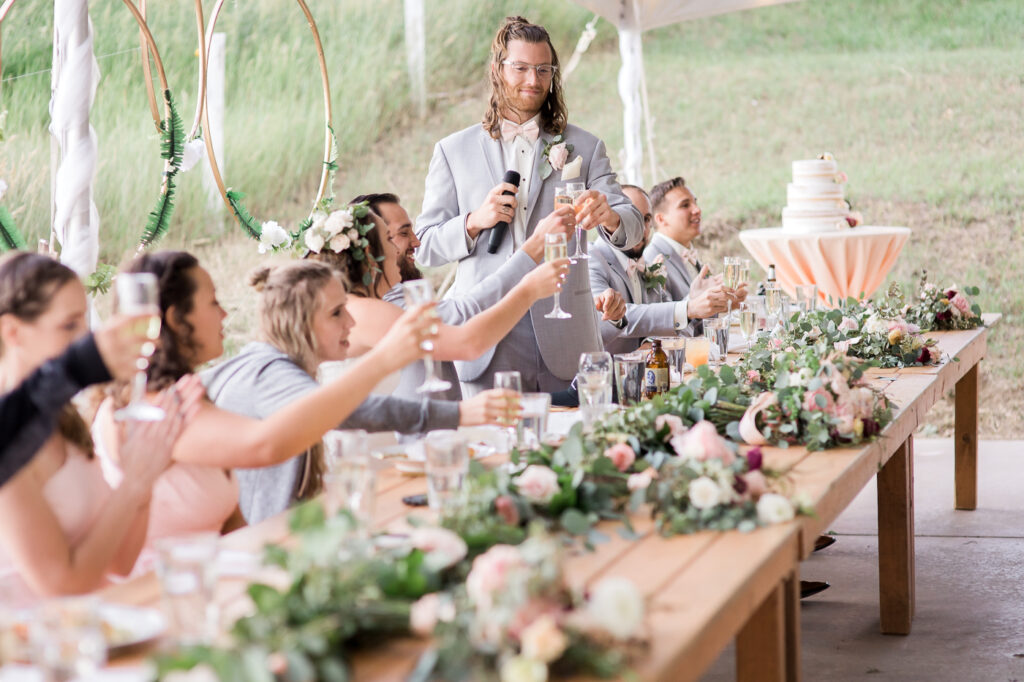 How to choose a Wedding Photographer?
"How to choose a wedding photographer" is an essential question that many couples need to ask themselves at some point. You can get lost with many amazing wedding photos being posted every day on Instagram, Pinterest, Facebook, and co.
There are many great and exceptional wedding photographers out there, and most of them will do the job. However, there might only be a handful of photographers that can pull it off at your wedding. Check out our "Photographers Near Me" list for example!
Moody or airy?
The style should be your #1 thing to be aware of when looking for a photographer specifically. If you do not like the style, then there is no real reason to even think about contacting the photographer. Do you prefer your images to look moody? Maybe you prefer them to look airy? Just be aware of what you want so you can exclude thousands of photographers right away.
A perfect match
No matter how good the photos are, if you do not click together, then there is no way you should work together. Being a wedding photographer is a pretty intimate thing.
You will spend the majority of your day with the photographer; this is why you need to be on the same wavelength. The better your connection is, the more trust you can build, the better the images will get in the end.