Steps To Choosing The Right Divorce Lawyer
Make your choice.
The divorce attorney you choose to represent you is local, professional, knowledgeable, responsive and communicates well. This attorney is someone you trust and feel comfortable with. This attorney supports your basic philosophy toward divorce and has a style that works for you. This attorney recognizes the importance of your children and puts them first in the legal process by not making unreasonable child support demands or custody arrangements. This attorney is affordable. Divorce is a highly personal and emotional process, the outcome of which can have a significant impact on your life. This is an important decision, and there are no guarantees in this process. However, if you follow these steps, you'll find the right one — the one who listens to what you want, advises you well and has your best interest at heart.
Look for red flags.
Unfortunately, many attorneys will tell you what you want to hear just to close the deal. While this is your life, it's a business for them. There are no guarantees in this process, so if an attorney is making promises, don't believe it. If an attorney talks about high-profile clients or divulges confidential information based on other cases, it's highly likely they'll do the same to you. If they aren't respectful of other divorce attorneys you're interviewing, it's a sign that they won't be to you either. And if during your consult, they're constantly distracted by phone calls and emails and can't focus their sole attention on you, they likely won't during your divorce case. Make sure the lawyer you choose acts according to the professional ethics of the industry and treats you with the respect and attention you deserve. This might be their business, but it's your life.
Interview and research potential attorneys.
Start with an initial phone call. Ask them about their experience and specialization within family law. Ask them about what type of client they typically represent. Ask them about their rates. Most divorce lawyers charge an hourly fee and require a retainer — a fee charged in advance. Some lawyers will also negotiate fees based on anticipated settlements. Don't waste your time (or theirs) on a meeting if they're out of your cost range. Most divorce attorneys provide a free consult to discuss your specific situation and what their legal approach would be. So take advantage of it to gather as much legal advice as possible! Typically, the attorney you meet with will not be handling the day-to-day issues related to your case, so ask to meet the colleague or associate that would. The divorce process can also include financial experts, parenting coordinators, coach facilitators, and forensic appraisers. Find out your attorney's access to these resources and if any would be relevant to your case, as it will affect overall cost. And even if you have no intention of heading to trial, look at the attorney's trial record and history of success in court. This track record is an indicator of your attorney's success in negotiation.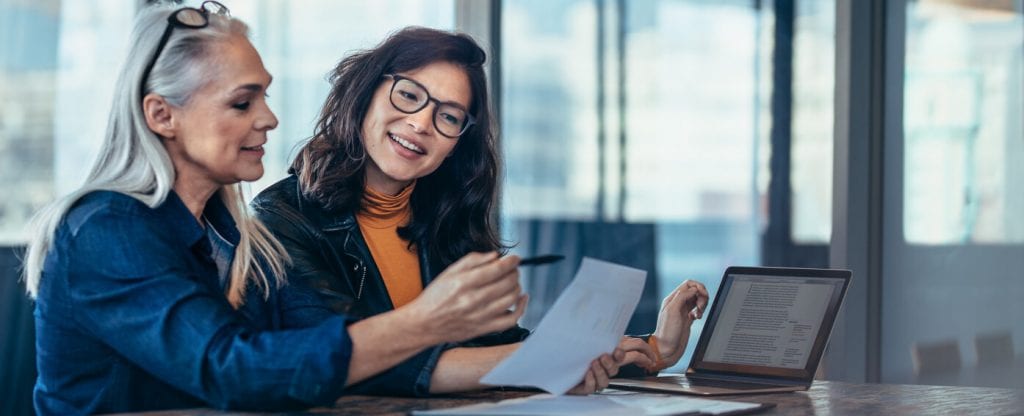 Choosing a Divorce Lawyer
Your Initial Interview with When Choosing a Divorce Lawyer
The outcome of your divorce proceedings will change the course of your life forever, so invest the time and money to find the lawyer who will do the best job for you. Interview two or three lawyers before deciding who'll represent you. Remember: it's your responsibility to retain a lawyer who's not only good at his or her job, but one whose personality and outlook are compatible with yours.
Family Law Firms: Does Size Matter?
You also need to decide whether you'd like to be represented by a sole practitioner or a full-service law firm. Your choice will be partially dictated by your spouse's choice: if the divorce is relatively easy and friendly, you can probably agree on what kind of representation you need. If the divorce is very bitter; if there are children, money, or large assets at stake; or if your spouse is just plain "out to get you", consider hiring a "top gun" – whether that be a well-respected individual or a team of lawyers at a prestigious law firm.
Choose a Divorce Lawyer Well-Versed in your Unique Issues
In each divorce, different issues come up that require special attention, so it is best to find a lawyer who concentrates on the specific issues that may arise in your divorce. Here are some examples.
Choosing a Divorce Attorney
Appropriate skills and experience
An old adage states, "There are horses for courses." This saying is as true for an attorney as for any other professional. In other words, when you select a family law attorney, you want one with the legal skills and knowledge needed to get the job done for you.
Personal style
If you are relying on an attorney to do more than simply review your divorce paperwork, you must be prepared to share details about your personal life, marriage, and finances. Therefore, you must feel comfortable with whoever represents you.
Affordability
If you don't have much money to spend on legal help, you may have to hire a relatively inexperienced lawyer instead of a seasoned professional. New attorneys tend to cost less than lawyers who have been practicing law for years and already have solid reputations. However, working with an up-and-coming or novice attorney has a potential advantage. In order to build up a good reputation, the attorney may be willing to work a little harder for you than a seasoned lawyer would.
How to Choose the Right Divorce Lawyer
Decide whether you need an attorney. You may not even need to hire a lawyer for your divorce. Most divorces, especially if there are no children involved and neither party contests anything, don't require an adversarial legal process.
Give yourself (and your spouse) time. Reduce the fear and the perception of the need to "legal up." Try to mutually agree not to take any steps that will materially affect either of your financial situations without giving each other notice and reasonable time to respond.
Create a list of local divorce attorneys. When creating your list, include the attorney's name, address, phone number, and website address. You can find nearby divorce attorneys by: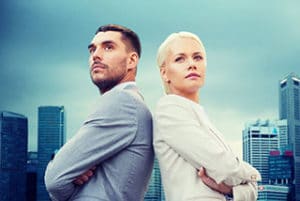 Finding "The One": How To Choose A Divorce Lawyer
Start by making a list of what you are looking for in a divorce attorney. There are four aspects to consider:
First, the issues at play in your divorce. For instance: Do you have kids? You'll need someone skilled at custody and child support issues. Own a business with your spouse? Tap someone who has experience with business valuation. If gaslighting, violence or intimidation were at play in your split, you absolutely need someone with experience in domestic violence. Jot down everything specific to your case.
Second, you want to consider the type of working relationship you want to have with your attorney. Yes, most lawyers will do what's necessary to handle your case, but the process will go much more smoothly if you select someone who is willing to develop a relationship with you based on how you'd like to interact with them. For instance, do you want a lawyer who will run the case and consult you as needed, or do you desire more involvement?
Third, you need to consider what specifically you want the attorney to do for you. Are you anticipating things going relatively smoothly, and just need some guidance as you file paperwork? Are you interested in meditation or another type of dispute resolution, or are you anticipating full-out litigation?
Finally, consider costs. Is hiring an attorney going to be a major financial hurdle, or is money of little concern? Knowing your resources going into an initial consultation will help you hone in on an attorney right for you.