Best Gifts For Filmmakers
Have you ever had trouble buying a gift for someone, thinking to yourself, "What can I get them? They have it all!" That seems to be more than true with filmmakers. The list below covers many different budgets and aspects of filmmaker tools. We've pulled together lighting, editing tools, and production equipment, and items for those who do it all.
Canon XA11 Compact Professional Camcorder
A great entry-level camcorder that is packed with features and is the perfect gift for the person who is doing lots of event videos and currently using a DSLR or mirrorless camera. The Canon XA11 has many advantages for the event videographer, 5-axis image stabilization, having an integrated smooth zoom rocker, no 30 minute clip limit, and most importantly the ability to record and control high quality audio.
Cinema Devices Ergorig Lightweight Body Mounted Harness System
For the camera operator who is carrying a lot of weight, as well as responsibility, on their shoulders, distributing the weight of a large camera across their body to their hips is a gift for those long shooting days. The Ergorig is a well-padded solution to save operators from fatigue and strain. This is sure to be a hit with those who rig up their large film or video cameras with the full bells and whistles.
Blackmagic Design Pocket Cinema Camera 6K
The newest offering from Blackmagic, released just this October is a beast of a cinema camera. I want this camera. This camera ticks so many boxes: 6K resolution, 12-bit RAW recording, small form factor, and an astoundingly low price as well. This is the camera that every budding filmmaker is drooling over right now and it will likely remain the number one pick for some time.
DanaDolly Universal Rental Kit
I have used the DanaDolly kit on several occasions and found it always got the job done. This dolly system is super easy to operate, adaptable to different setups, using straight or curved track, and is built like a tank. The flight case is also the cherry on top that makes this a sure winner. The filmmaker who gets this as a gift is sure to give you a bear hug after getting this!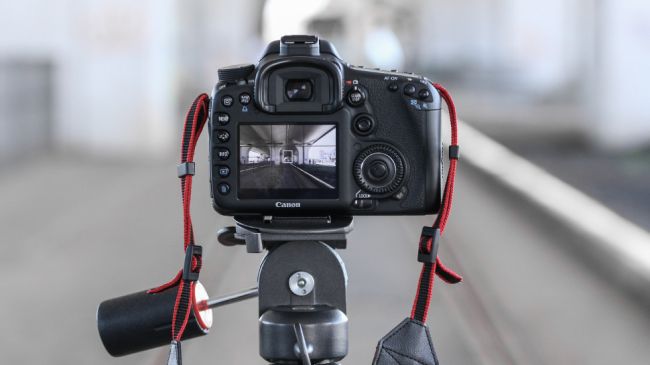 How 'Observers' and 'REMI' Define the Breakout Era of Live Esports Production
As esports rises in prominence as a live-sports property, the most common question from broadcasters — especially those accustomed to a traditional sports environment — is what are the differences between broadcasting a virtual sports event and a physical one?
Sure, an esports event feels more like a rock concert than, say, a baseball game, but the differences actually aren't all that many. As was evident at SVG's recent Esports Production Summit, it all comes down to a common foundation that any broadcaster or content creator can agree on: storytelling.
which produces major global esports competitions like the ESL One series, which spotlights games like Dota 2 and Counter-Strike: Global Offensive. "[Esports is] becoming more and more casual entertainment, so replay features and different angles help break up the game and [make it] more explanatory and educational. [That] becomes more and more important."
The Observer Function
Besides some core technological tenants of broadcast —camera angles, replay, graphics — a high-end esports show features a significant position known as "observer." The role of the observer is basically to drive the views of the action from inside the game itself, choosing the shots that will ultimately tell the story of the action within the game, a camera operator inside the videogame. In the early days of esports, it was a task reserved for the on-air talent on a show, but, as productions grew larger and more complex, the role carved out its own valued place in the crew list.
The role of the observer has further evolved as a newer genre of esports has gained favor with both players and viewers: the battle royale game. Games like the super-popular Fortnite fall into this category, and what makes them challenging to broadcast is that many solo characters are competing across a vast map: ultimately, countless scrums occur in different places simultaneously.
Film/​Television Camera Operator
Pay
Pay for film/television camera operators varies depending on experience and the type of production they are working on.
What you will do
Film/television camera operators may do some or all of the following:
carry and set up cameras and equipment such as lighting rigs and kits
work with and follow the instructions of the director
operate cameras to film or record the action
keep the camera in focus.
Directors of photography may do some or all of the following:
study scripts and interpret how scenes should look
select suitable cameras and equipment
decide on the location of cameras and lights
direct camera and lighting crew during filming
work with the director and editor during editing.
Skills and knowledge
Film/television camera operators need to have:
technical skills for operating film and video cameras
up-to-date knowledge of filming methods and equipment
knowledge of camera exposure, focus, colour and lighting
understanding of the filming and editing process.
Essential photography gadgets and add-ons
The best camera accessories don't have to cost a fortune. Sure, a new camera or a new lens might make a big dent in your bank balance, but tripods, filters, memory cards and camera bags are everyday essentials that are just as important.
The fact is there's an incredible world of photographic gear to explore, and if you're just getting started in photography (and even if you're an old hand), you may not be aware of everything that's out there.
For example, what camera accessories do you have that help you control your lighting? Do you use any camera filters for creative effects? Does your tripod offer rock-solid support and have a head that allows you to execute smooth panning movements?
The best camera accessories
Every photographer needs a tripod. Not for every shot maybe, but for night shots, time-lapses, long-exposure seascapes, macro shots and more, a tripod will give you pin-sharp shots and a stability you can't get from handheld exposures. Here are some of our favorites.
Every photographer needs a tripod, and this Manfrotto is one of the best all rounders in this price bracket. The four-section Manfrotto 190XPro4 ball head kit (MK190XPro4-BHQ2) is a full-sized tripod that reaches a lofty operating height of 175cm, yet shrinks to a fairly modest folded height of 57cm.
How Do I Become a Camera Op or Jib Op
"How do I become a professional Camera Operator or Jib Operator?" That's a question nearly every film student and independent videographer asks. For the sake of brevity, this discussion will focus on becoming a freelance Camera Operator for multi-camera broadcasts (EFP) at live events such as sports and concerts.
Become an Assistant First – We recommend first that you gain hands-on experience in the industry as an assistant, and then work your way towards running camera or jib. This process SHOULD take a few years, even if you already have a degree in film or broadcasting. Working as an assistant is a valuable step that will establish your reputation and strengthen your understanding of how the industry works.
Gain Experience – A great way to gain experience and build your resume is by volunteering at a large church that has a multi-camera setup, or by contacting a local production company (like us) and ask to work on a shoot as a Camera Utility, Production Assistant, or Jib Assist. Take advantage of every opportunity that comes your way, and use it to build a reputation as a hard worker who shows up early and stays focused from load-in to load-out.
Connect with the Right Companies – If you already have a solid resume and respectable references, the next step would be to contact your local IATSE, IBEW, or NABET office and ask a Crew Coordinator to add you to their call list as a Utility, Camera Operator, or whatever position you have experience in. There are also large production companies with regional offices that you could contact (NEP, Yes Productions, and Mobile TV Group are some examples). After sending them your info, it might be several months before you get a call back; but if you're persistent without being annoying, you'll eventually get called. In the meantime, you could also contact your local sports arena and apply for a part-time position on their in-house production crew for minor-league games or music events.
Work Hard, Learn, Be Patient – When you finally do get your first couple of calls for broadcast gigs, don't turn the opportunities down. Show up to the gigs early, and be prepared to sweat and get dirty if needed. If you don't know something, don't try to fake it… ask. The humble, hard workers are the ones who get called to work again. Keep in mind, it's common when you're starting out as a freelancer to only work 1 day every month or two… you'll be at the bottom of the call list, and you'll have to work your way up. Eventually you'll begin to build professional relationships based on your work ethic and reputation, and that's what will carry you forward in your career.