Tips to Help Homeowners Choose the Right Roofing Contractor
The biggest obstacle homeowners face when looking to fix or replace their roof is choosing the right person to do the job. After a damaging storm, they need to quickly get back to normal and perform the necessary roofing repairs. But that doesn't mean they should just choose the first contractor who knocks on their door. Finding a contractor who is trustworthy, honest, and professional may sound difficult – but that's where you come in. Contractors should share these 10 important tips with homeowners to show them that your company is reputable and can be trusted to protect their home and their wallet.
Get local referrals. There is less chance of potential issues or scams when you choose a contractor from your community. They are more familiar with local rules and code regulations and have a relationship with area crews and suppliers.
Look for manufacturer designations. Manufacturer designations are considered a badge of honor because the contractor must pass certain minimum requirements to be factory-certified (although, some manufacturers have more stringent requirements than others). GAF strictly enforces their top designation by only allowing 2% of roofing contractors per market to be recognized as Master Elite® Contractors. (Unlike other manufacturer designations, Master Elite® Contractors cannot use this top designation in another territory, only in the location of the storm. Find a Master Elite® Contractor near you.
Research Better Business Bureau (BBB) ratings. Some contractors blow in (no pun intended) right after a storm looking for work, so it's important to look them up on the BBB website and make sure they have a good score. Stay away from contractors who do not exist on BBB.org. GAF Master Elite® Contractors are required to maintain satisfactory ratings with the BBB in order to retain their certification.
Get an extensive warranty. Not all contractors can offer manufacturer warranties that include coverage of the contractor's workmanship. If a contractor installs the roof incorrectly, it may take months or years for the damage to show up—and insurance won't pay for it. If the contractor won't fix it (or worse, has gone out of business), your only recourse is to pay for their mistake yourself. A Master Elite® Contractor can offer one of the longest workmanship warranties on the market—the Golden Pledge® Warranty.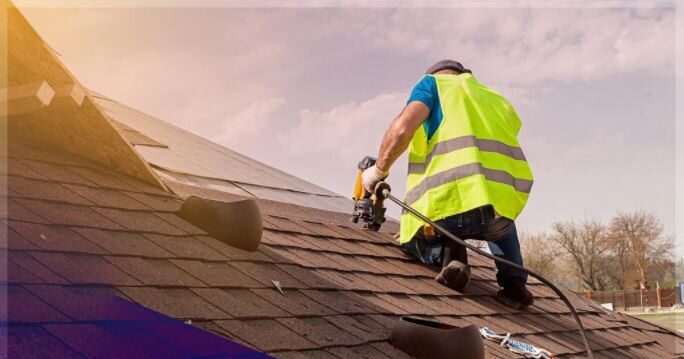 How to Choose a Residential Roofing Contractor
When it comes to choosing a residential roofing contractor, it's important to select an experienced contractor who can give your roof the quality it needs to keep your family and personal belongings safe from the outside elements. When choosing a roofing contractor for your home, you must seek out multiple candidates with the proper licensing and a great business reputation in your area. Continue reading to learn how you can choose a residential roofing contractor for your home
Contact three roofing contractors. Treat this step just as you would if hiring a new employee. Making a bad decision regarding which contractor to hire will be very painful
Verify that the roofing contractor you hire has the required applicable business licenses for your state or local area.
If you are unsure of the business licenses required for roofing contractors in your area, contact the licensing board or Department of Professional Regulation for your area or state.
You may also visit the Contractor's Licensing website featured in the Sources section of this article to determine the licenses required by specific states
Verify that the roofing contractor or business is legitimate by asking for their tax identification number, a business address, business website or email address, and contact phone number
Ask the roofing contractor to provide you with proof of insurance, including worker's compensation and liability coverage.
Not all areas or states require roofing contractors to have insurance, but you may want to hire a person with insurance to protect yourself from lawsuits if the contractor is injured while working on your property.
Check with the contractor to verify that the insurance covers the entire time-span during which the roofing project takes place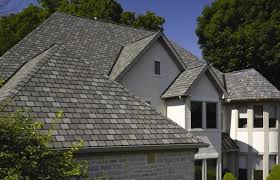 Tips for Choosing the Right Roofing Contractor
Replacing your roof is a big decision. It goes without saying that you want the best roofing contractor for the job. But how do you know what to look for? Most people will only replace a roof once in a lifetime. It's a big investment, and you want to make sure you choose the right company.
Ask How Long the Roofing Contractor Has Been in Business
You probably wouldn't take your car to a mechanic who has been on the job for two weeks. And you probably wouldn't sign up for heart surgery with a doctor fresh out of school. So why pick a roofing contractor that doesn't have a long track record of doing high-quality work?
In many cases, homeowners allow price to dictate the contractor they choose. As with most things in life, you get what you pay for. If you go with a roofing company that can give you a bargain price but can't provide a list of happy customers, you're probably going to end up with a substandard installation.
Double Check Licensing and Insurance
Roofing is a dangerous job, which is why we never recommend homeowners take it on themselves. It's important to have the right tools, materials and safety equipment. It's also important to have experience. Reputable roofing contractors hold the requisite permits and licenses for every job they perform
Look at Past Work
For most businesses that provide a service, reputation is everything. Think about the last time you went to a new restaurant, or even visited a new hair salon or dentist's office. In past years, you might have asked a friend or relative for the names of a good place to grab dinner or get your teeth cleaned. Today, however, the internet provides unbiased, third party reviews from people who have used a business's services in the past. In fact, 81 percent of consumers say they research online before they make a purchase. Before you spend money, it pays to do your homework.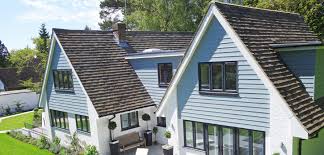 TIPS ON CHOOSING THE RIGHT RESIDENTIAL ROOFING CONTRACTOR
The right roofing contractor can ensure the success of your roofing project, whether it's a minor repair project or a complete roof replacement. When choosing a contractor, don't make the mistake others did by settling for the one with the lowest price. The following are tips on how to choose the right roofing contractor
Choose Among Local Contractors
Local roofing contractors have the advantage of being in close proximity, which can be handy in case of roofing emergencies. But more importantly, local roofers are more familiar with local building codes and regulations, which lessens the risk of having compliance issues that lead to unwanted delays (and possible expenses) correcting these issues. You also get the added benefit of knowing that we mean to stick around the area as long as you do and then some. Your warranty doesn't mean a thing if your roofer has already packed up and left town.
Ask if They Have a Contractor's License and Proper Insurance
A legitimate contractor in North Carolina must have a valid license issued by the North Carolina Licensing Board for General Contractors. Note that this is different from a business license. A contractor must have insurance coverage for both accidental property damage (liability insurance) and bodily injury (workers' compensation). Like their references, a legitimate contractor should have no problem providing verifiable proof for both. You can call your contractor's insurance company and check up on them. Ask if they'd had any recent complaints, and ask if they pay their bill on time every month. If they haven't paid their insurance, then their insurance is no good, and could leave you footing the bill for costly repairs to your property, or worse.
Always Ask for References
When it comes to the quality of work, don't take the contractor's word for it. Talk to their past clients. Reputable contractors should be able to readily provide the contact information of at least three recent clients, whom you should call or visit to see if the contractor truly provides quality roofing services. References also means reviews. Check out the company's reviews on Facebook and Google .
Ask About Their Warranty Coverage
Regardless of which roofing manufacturer they represent, a roofing contractor should have warranty coverage for both materials and workmanship; the latter is especially important as most roofing problems in the first few years are due to installation errors. As a GAF Master Elite® contractor, we are authorized to offer the full range of GAF's industry-leading warranties, including the Golden Pledge® Limited Warranty, which features 50 years of material coverage and 25 years of workmanship coverage. When it comes down to it, The warranty anybody gives you is only as good as the company giving it to you!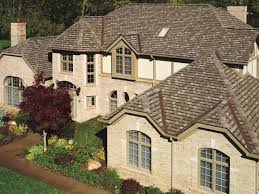 Tips for Choosing a Roofing Contractor
Insurance is a must
Make sure that your contractor has worker's compensation and liability insurance. Ask to see the certificates and actually call the insurance carrier to confirm that they are valid
Choose local contractor
Make sure that the company that you choose is local. This means that they are not just operating locally now, but have an established business and reputation in the community.
Price isn't everything
Never choose a company based on price. Cheap bids drive down the market and anyone with overhead and proper insurance has to establish pricing to cover such costs.
Avoid storm chasers
Steer clear of the knock-on-the-door, "We were in your neighborhood" roofers. This is just canvassing and selling. Pick a roofer from a referral or a sign in your area that has a satisfied client on the other end.
Get job details in writing
Both belong to you and you should be in control. We suggest that you don't give funds until the work is complete. Make sure that you are satisfied with the result and that the terms of payment were discussed prior to the job and adhered to by both parties.