How to Choose the Best Car Dealer?
When shopping for a used car, you as a consumer will probably encounter many car dealers, financing companies, and insurance agents. The simple part is choosing the financing company (if finding it yourself), and the insurance agency. But, the big question is, how do you choose the best dealer, or at least one that will make you feel comfortable on the long run. To chose such a dealer, this article will have you equipped with the knowledge, that will help you make this decision yourself.
It is very important that you deal with a dealership that has salespeople you feel comfortable dealing with. Whether you already did, or are soon to be telephonicly speaking, and electronically mailing sales people, going for test drives, requesting on line quotes. How do you chose between all of them.
You will need to analyze their dependability by evaluating the speed your phone calls and e-mails were returned. Furthermore, once they did replay, how clear of an answer did you get, and did he or she try to steer you from the main subject. I never suggest dealing with salespeople that are not straight forward, it is just not right. Please don't be deceived by the pushy salespeople, drive what you want, not what they make more money of. Furthermore, how interested were they in helping you, in other words, how specific were the questions they asked you, and were they really trying to understand what you are looking for, or did they just want to get you into the dealership.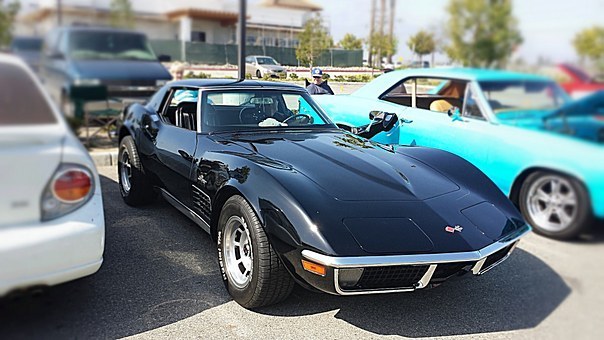 Important Things To Consider When Choosing A Car Dealer
Owning a car is something you have always wanted; after months and months of saving, you are now ready to hit one of the car dealers in town for your dream car. However, the whole process being something you have never done before, just like any other first-time buyer, you are excited and confused all at the same time. You practically don't know where to start. To help you find the best deal in town, here are top tips to consider when choosing a car dealer.
What is that you want?
As when you are making any other big purchase, it will make a lot of sense if you know what you want before you see a car dealer. Do a little bit of research on the model of cars you have in mind and get a clear picture of what the cars currently cost. Thankfully, there are some ways you can pull this off. Other than talking to friends who already own cars, there are tons of websites that you can get useful information about cars. Take you PC and take a quick look at these sites for the amount of information you can net will simply blow off your mind. In other cases, knowing the type of car you want to buy can also determine the type of dealer to go for; For example, there are dealers that specialize only on top of the range cars, and they are those that deal with smaller and cheaper cars. So the amount of money you are willing to spend on your car will dictate where to go to.
Experience and reputation of the car dealer
How long has the dealer been in operation? The longer the time the dealer has been in business, the better. An experienced car dealer knows so much about cars, and you can be sure you will get the best. An experienced dealer will be able to advise on which options are best for you. It does not even stop there; buying a car is huge, and a small mishap could cost you a lot of money. For this reason, it will make sense if you know the type of dealer you are doing business with. Reputation is king, and you may want to check their track record before you buy the car. What are some of their previous customers saying? In the end, make sure you go to a reputable car dealer in town if you don't want to get into problems later on. It is as simple as that.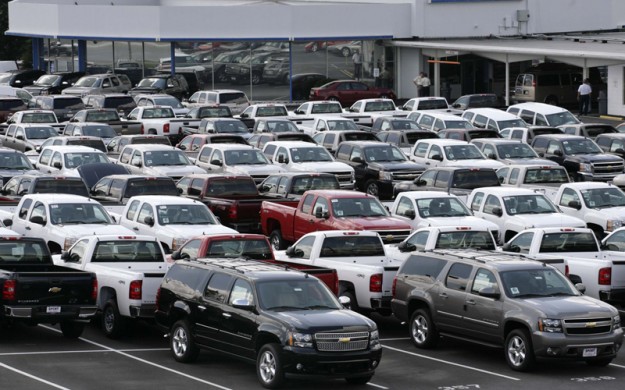 BUYER'S GUIDE: CHOOSING A CAR DEALERSHIP
There are many decisions to be made when the time rolls around to buy your next car or truck. You'll need to determine kind you want, which options you need, and how much you can afford. You also have to figure out where you're going to buy that car, and this means choosing a dealership
A good dealer can make the difference between a satisfying experience and an exhausting process with lots of time spent dickering over price. It's stressful, and the last thing you want is to feel uncomfortable with the dealership, their processes, and the people in charge of finalizing the transaction.
Read dealer reviews
Online reviews are a critical part of a dealership's marketing today. According to one study at Search Engine Land, 88 percent of consumers trust online reviews as much as they do personal recommendations. The internet makes it possible to do in-depth research on a dealership before you decide to walk through the showroom doors.
Be careful, however, of crossing a dealership off your list because of one or two bad reviews. Most of us have favorite businesses, whether they're plumbers, clothing stores, or restaurants. Most of us have also had the experience of recommending a business only to have someone else say they had a terrible experience there and would never give them any business.
Ask your friends
Word of mouth is a powerful sales tool, which is why dealers work hard to create a positive experience for every customer. Ask around for the experiences of others. Check with friends, family, and co-workers and find out what kind of experiences they've had at local dealerships over the years. Sometimes they'll even have the name of a specific salesman who was particularly good.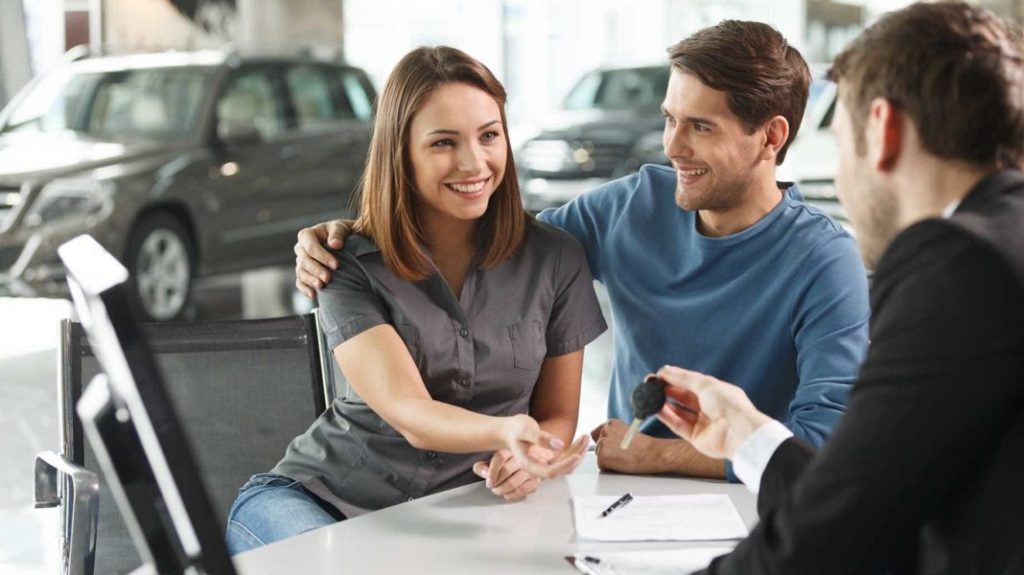 How to Buy a Car – Essential Tips to Get the Best Deal
I loathe the process of having to buy a new car. Dealing with pushy, overbearing car salesmen can be extremely frustrating. As a result, I do whatever I can to avoid buying a car. I perform all recommended DIY car maintenance checks, I keep my vehicle for as long as I can, and I consolidate my trips both to save on gas and decrease wear and tear on my car.
Do Your Research
The most important thing to know before you buy a car is that knowledge is power. It's a mistake to arrive at a car lot without first researching the car you want to buy. You can find out just about anything you want to know about a car online. Edmunds.com, Consumer Reports, and Kelley Blue Book are great places to start researching cars in your price range.
Look into Pre-financing Options
Many people obtain financing from the car dealership, but this isn't fiscally responsible. Dealership interest rates are typically much higher than loan rates obtained from banks and credit unions. Your bank or credit union is one of the best places to start researching car loan rates, and you can obtain "relationship discounts" that you won't find anywhere else.
Shop Around
Unless there is an emergency situation, shop around before you buy a car. I have an established rule in place whenever I shop for a car: I always make sure that I walk out of at least one dealership. This way, I always know their rock-bottom price, often given to me just before I leave. It might also make sense to explore out-of-town car dealerships. Dealerships price their vehicles differently depending upon their location.
Buy a Car You Can Afford
If you are considering buying another car before your current vehicle is paid off, you need to seriously reassess whether or not you can really afford to buy another car. You don't want to be saddled with an upside down car loan. A much better option is to wait until your current vehicle is paid off. Then set aside the money that used to pay for your monthly car payment in an interest-bearing account for one year, while continuing to drive your old car.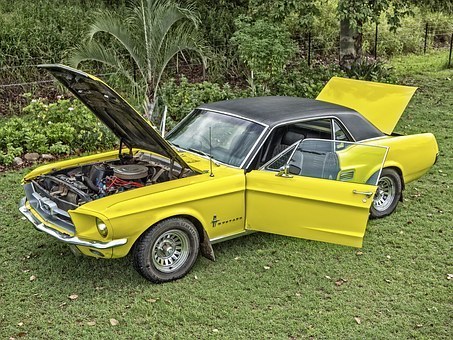 Steps to Finding the Right Car for You
If you're new to car buying or haven't made a purchase in many years, it can be hard to know where to begin. How do you find the car that will exactly suit your needs for years to come? It just takes a little research and planning. When you know the kind of car you want, you can then decide whether you want to buy a new car, lease a new car, or buy a used car.
Assess Your Needs
The "right car" depends on who you are and what you expect from a car. Some of us like to make a statement with our cars ("I'm rich and hip" or "I'm earth-loving and retro"). Some like to go for spirited drives on weekends ("Give me more horsepower and a loud engine"). In those cases, practicality tends to take a back seat to how the car makes you feel.
Set Your Budget
Unless you're paying cash for your car, you'll need to think about financing your purchase or lease. How much can you really afford to allocate toward a car payment each month? The general rule is that your monthly new-car payment should not exceed 15 percent of your monthly take-home pay. A used car will be less expensive, but the same rule should apply. If you're looking to lease, aim for a monthly payment that's less than 10 percent of your take-home pay. You'll also want to factor in an additional 7 percent of your monthly income to cover fuel and insurance costs. Knowing your budget beforehand will help you when negotiating your next car or truck.
Decide If You Want to Lease or Buy
Leasing and buying each have pros and cons, and how you feel about these may help guide your decision on which route to take. For example, a lease requires little or no money down and offers lower monthly payments. But when the lease ends, you have no car and will need to go shopping again. On the other hand, buying a car is more expensive initially, and the monthly payments are higher. But when you pay off the loan, you will own a car that you can drive for as long as it runs.
Consider Other Cars in the Class
Do you have your mind (or heart) set on a specific car? Many shoppers do. But in today's ever-changing marketplace, new cars are always hitting the showrooms, and one that you've never even considered could be right for you. Edmunds lets you research and compare similar cars to find the one that truly fits you best.