Things To Look For When Hiring A Videographer
With all of the hard work that goes into making your special day perfect, it is important for you to consider how each moment is going to be captured so you can relive this day forever. Hiring a photographer is essential so that you will be able to relax and enjoy the day, knowing that each beautiful detail and moment won't go missed or forgotten.
Know What's Important
When choosing a photographer, you need to see how you connect with this person. The relationship you have and can build with your photographer takes precedence over any other aspect that may influence your choice, such as pricing.
You could hire the most expensive and premier photographer, but if they aren't able to jive with you and your style, then your experience with them may not be what you had hoped for. At the same time, your wedding photos are an investment of a lifetime, so be sure not to choose one solely because the photographer is cheap. Instead, have a budget range somewhat in mind, but keep your main focus on how your style, personality and vision can connect with the photographer's style, personality, and visions.
When you have this beautiful connection with your photographer, they will know how to bring out the best in you and your fiancé. You want them to capture all of the emotions and give them depth and meaning. The love, the joy, the pure excitement and happiness– these are all emotions that you will want to be able to see in your photos when looking back them years from now. To allow you to relive these beautiful moments.
How to Make Sure you are Going to Love Your Photographer
Use your engagement photo shoot as a trial run to make sure that you and your fiance really do connect with the photographer. You cannot recreate your wedding day pictures, therefore ensuring that you absolutely love the photographer's style will make you comfortable knowing that they will have it all under control on your wedding day.
Your photographer will be spending this day by your side, so they need to be someone you enjoy being around, feel comfortable with, and can trust.
Be Prepared to Work With Your Photographer!
When you come across wedding images online and you like the way they look, save them! Having a collection of poses, styles, and aesthetic that you like in certain photos can help you convey to your photographer they type of photos you like. Giving them these visuals will make it more clear of what you are exactly looking for out of your photos.
Also, be prepared to create a list with your photographer of what pictures you need to be taken. This will include various group pictures with the wedding party, different family members, and different sides of the family. Having this list made up and printed ahead of time will ensure that everyone gets their picture time!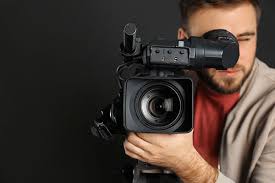 Look for their Specialty. Are they a good fit?
Not all production companies are the same. Most have some sort of specialty – though, most tend to present themselves as generalists (for you, that means "one stop shop"). Keep in mind that generalists tend to do generic work. Here are some methods for determining if they are a good fit:
Do your homework regarding which genre of work they specialize in. You should understand the difference between an informational video and an essence video. You should also know which questions to ask [link to prior]. Force them to demonstrate that they know more than you.
Look at the production company's portfolio to see work similar to what you have in mind. If you don't see what you're looking for, ask for more examples with your direction – production companies often only make a portion of their work public.
Not all projects need a specialist. Sometimes a generalist will do just fine!
A reputable company will know the limits of their expertise – when we (Quadrid) encounter something outside the scope of what we're good at, we'll refer the project on to a company we trust. If they're not willing to do the same, you shouldn't be working together anyway.
Look for Overall Quality
Often times, production companies will show you a demo reel. Demo reels are highlight reels. They're where production companies put all their best work. Quality, in this context, can be deceiving.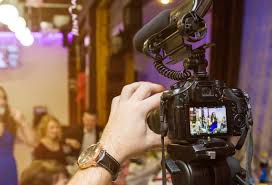 Insured
Before hiring a photographer or videographer, you need to know if they are fully insured and what their liability coverages are for the services they provide. They should have extensive coverages which not only cover the potential of property damage while on location, but also have adequate coverage for their equipment and personnel. At LogicWorx Studios, we carry multi-million-dollar separate coverages for our drone aerial video production work and our standard studio style photography work.
Flexibility and attention to detail
When choosing a photographer or videographer, check whether they provide flexibility with their services. You will want someone who will be able to deliver precisely what you are looking for with quality, precision, and stunning visual content. Look for a firm that will adjust and adapt to your requirements, pays attention to the smallest details, is creative, and thinks outside the box, while delivering that little something extra to your projects, that sets them and you apart from the competition.
Questions to Ask Your Videographer Before You Book
One of the best ways to relive your wedding day over and over again is by hiring a professional videographer to capture everything on film. Start by researching wedding videographers in your area and reading reviews to find potential vendors that match your wedding vision and budget. When you're ready to reach out and possibly negotiate a contract with a vendor, there are several questions to ask a videographer that you should keep top of mind. To help you in your wedding videographer search, we're sharing the most important topics to discuss with a potential vendor (and why you'll want to bring them up in the first place). Ready to find a pro that meets your needs?
Here are some questions to ask a videographer before your wedding day.
1. What is your videography style?
There are many styles of videography. Whether it is documentary or cinematic, it is important to discuss the type of video style you want, and make sure they offer it.
2. How do you choose the music for the film?
Discussing music is a great idea because it plays such an important part in your wedding film. You will be able to let your videographer know the types of genres you like and you can provide a list of songs for them to choose from.
3. Have you worked with my photographer before?
Your photographer and videographer will be working side by side, so you should make sure they know how to work as a team while capturing your big day.
4. When will I receive my wedding video?
Editing can take awhile, especially during wedding season. Therefore, it is always a good idea to ask when you will receive your final video so you will know when to expect it.
5. How long have you been filming weddings?
This will give you a better understanding of how how long your videographer has been in the industry. You should also ask to see their previous work whether they are new to the industry or old.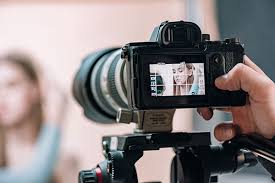 What input do you want from us, and what do you prefer to have final say on?
Why You Want to Know: Many videographers view each piece they create as an artistic endeavor, not just the story of your wedding day—so they have a specific vision in mind that could be at odds with yours (you might want a particular song in the video, for example, while they might be against using it). If you trust your videographer completely, this shouldn't be a problem. But if you have a certain idea of what you want in your wedding video, you may want to talk that over with them before you sign the dotted line.
How does your pricing work?
Why You Want to Know: Videographers typically charge a flat rate based on an amount of time. Others offer preset packages that also include other pieces, like a same-day edit or an extra shooter. Even if you're just buying a standard package, it's important to run through what's included. And if there's something you're hoping for—be it a short trailer to share with family or a hard drive with all of the raw footage—ask about it and get any agreements in writing.
Have you ever worked with my photographer?
Why You Want to Know: The photographer and videographer will have to work closely throughout your event to capture all of your moments in the best way possible. If they've worked together before, they'll most likely collaborate well again. If they've never worked together before, that's okay, but it's important they have a chance to meet beforehand to talk about the format and how they want to get it all shot.
Will there be a second shooter, a stationary camera or any other backup cameras for our wedding?
Why You Want to Know: Without a second shooter or any other backup, it may be difficult or nearly impossible for your videographer to capture every moment on camera. Many times, a second shooter comes with the videography package, but just in case, it's good to ask.